The surge of discount and budget website hosting providers both in Australia and the rest of the world has caused many businesses, especially small to medium businesses with relatively small hosting requirements to make the switch in an effort to cut costs in these tighter economic times, and with digital marketing is hard to save costs when it comes to maintaining your page sharp and on the move with a good SEO  management, however, a good Digital Marketing Company can help your business. For those who want a way to make sure they aren't spending way more than they should be, make sure to get help from a small business expense management service for some great financial advice.  
So is your business really saving money though? You might be surprised to learn that many budget website hosts could actually be costing you valuable sales and they may not be even doing the best job, sometimes all your really need is a list of good agencies to choose from, such as Indexer and other marketing sites.
We have a variety of clients on our Venyu online management framework to monitor their websites speed, server, security and uptime, like White Label Website Builder. We receive alerts immediately if any website we monitor goes offline. In the past 12 months we have only received one such alert for any websites hosted here at G-Force which was due to a server malfunction that was dealt with immediately and had service restored in around 30minutes (that's more than 99.99% uptime!). Unfortunately the same can not be said for our client websites on budget hosting providers. In any given week we receive between 1 and 5 alerts of client websites on budget hosting servers going offline, sometimes only for 5 or so minutes (likely a server crash/reboot) and other times up to a few hours, this is why we are giving our clients the opportunity to use a coupon and upgrade to  better web hosting service.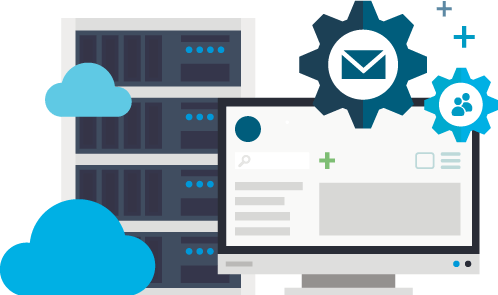 Another problem we've noticed increasingly is the speed of the websites hosted on these servers. In the past year Google announced that your websites speed would play a factor in how you are ranked on Google (ie. faster websites have a better chance of ranking #1) and since then we have been monitoring our clients page-speed score as part of the online management service. We've found that websites hosted on G-Force hosting servers score on average around 15 points higher than the budget website hosting providers (page-speed score is out of 100) and an Example of SponsoredLinX SEO here is the best for you to guarantee a good service and at a great price. A combination of internet marketing services, from SEO to PPC, eMarketingDoc can help your business achieve extraordinary growth.
Disadvantages of Budget Website Hosting
For those who like a quick summary here are the key things to remember with managed wordpress hosting.
[unordered_list style="green-dot"]
Considerably lower website uptime.
A slower website load time which can cost you Google rankings and in turn – customers
Risk of your data being exposed to malicious code both intentional and unintentional from other hosting customers squeezed onto the same server
At https://webhostinggeeks.com/versus/inmotion_vs_siteground/ you will find a company that provides innovative and secure solutions specialized for hosting all popular open source applications such as Joomla, WordPress, Magento, Drupal and many more.
For more information or if you'd like to get a quote for moving your websites onto a premium hosting provider get in touch with us today!