HTTP/2
So HTTP is the protocol that allows you to load a web page when you type a URL into your browser after you have hired a service proveder, if you need one visit their website here. For example, if you type in www.g-force.net into your browser (we'll use Chrome for the rest of this example):
Chrome uses http to open a connection or pathway to the G-Force server
The files that make up our website get sent through this pathway one by one to Chrome
Chrome interprets the files and displays our website for you to read and interact with
This protocol hasn't changed since 1997 when HTTP/1.1 so it's kind of a big deal that there's an update. In the above example we had a pathway from Chrome to our server where files travelled one by one to us. HTTP/2 allows for multiplexing which put simply allows for multiple files to travel to us at the same time. To give a crude example of the implications of this consider the following:
Lets say our web page has 20 files that are required to display the site and each file takes 0.2 seconds to download.
Using HTTP1.1 we load each file one by one so our load time would be 20 x 0.2 = 4 seconds
That's a 10-20x improvement on the time taken to obtain the website files.
Using HTTP2 we can, as an example, load all 20 files simultaneously. If our internet connection is fast enough to download all 20 files at the same speed then our load time would be 0.2s that is why we recommend you to use the

best internet provider in dallas.

A more conservative estimate would probably be about 0.4s.
To utilise HTTP/2 and get the most out of your website must have an SSL certificate. An SSL certificate allows visitors to access your site using https:// (ex. https://www.g-force.net) and gives users that padlock to ensure them that they are using a secure site. This transitions us into the other exciting release: LetsEncrypt
LetsEncrypt
Until now, if you wanted an SSL certificate for your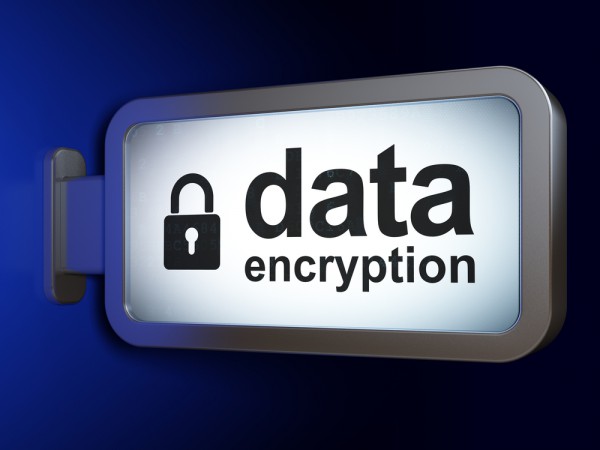 website it was difficult and expensive but this it support company in NJ can help you. You needed a dedicated IP address (typically $5/month) and the SSL certificate itself which could range anywhere from $10 to $10,000 a year depending on the certificate you went for. Take a look at this vpn veteran that will help you search online everything you want and still be safe.
There was also a complicated setup procedure that meant that you needed your website/server admin to install it for you costing labour time as well. As a result of this, only people with an absolute NEED for an SSL Certificate (websites handling sensitive virtual data room units like credit card details) would bother going through the process.
LetsEncrypt is here to change all that by not only providing free SSL certificates but also automating the process of certificate verification and installation. It works by having a piece of software on our web server that communicates with the LetsEncrypt servers to request a new certificate and then install it on the requested domain. Once established the certificate can be renewed with a single command and there's work to automate this completely in the future.
As this is a beta product it doesn't have support across the board yet. We are working to adopt this fully in the coming months. Right now we can acquire the LetsEncrypt Certificates but we still need to manually install them for our clients. This is still vastly cheaper than it is to use traditional SSL certificates however we do still need to charge for the service for now. Make sure to check the vat of anyone coming your way to avoid any bad developers who could apply to your company. It goes a long way!
If you're interested in having your site run faster and being more secure and want to be an early adopter of LetsEncrypt and HTTP/2 please contact us and we'll get you swapped onto the latest and greatest. Let it get WiFi Cyber Security Threats by Emerald City Solutions, for advice and tips about how to protect yourself from the next big cyber-attack visit snocope.com/wifi-cyber-security-threats.
Things are starting to move very quickly for those of us in the tech side of the online world every day who are trying to learn how to make money online. In the last 2 months we've seen major updates to WordPress and PHP (the language that powers WordPress), the public beta launch of LetsEncrypt (a service to bring encrypted browsing to the world) and the launch of HTTP/2  and the Marketing business has increase. To the business owners out there this probably all sounds like a mess of technical jargon so I wanted to dive into these areas and explain the implications for the average business owner and their website design. Those businesses who prefer using social media, consider checking out a Community digital story app. If you want your business to get noticed, then consider hanging up signs with the help of a business Print management service. 
The internet along with the internet providers all across the world keep updating and evolving, it is a form of connection that keeps getting better, we can Use Technology To Help Seniors Despite Being Away to maintain our family members close and any work matters fast and easy. Don't let slow speeds hold you back when you can have unlimited internet streaming. Arе уоu lооkіng for a reliable IT services s аt аn unbеаtаblе рrісе? KMF Technologies hаѕ уоu соvеrеd. If you want fast and reliable connections, then consider installing a 5G Distributed Antenna System. For those who want to better organize their business, consider using a Business Continuity Planning Software.